Our Mission
Working in partnership with our community to educate, cultivate, and facilitate the compassionate care and treatment of animals in high kill shelters in North Georgia, as well as assist those who need help to keep their pet.
Community Outreach
When times get tough, we support members of our community so they can keep their pets. This includes heartworm preventative medication, vaccinations, annual examinations, and food. Our goal is to reduce the number of owner surrenders at local shelters.
We're committed to spay and neuter through education and facilitation. We work with veterinarians to provide low cost spay and neuter surgery options. We recognize that low cost may still be too expensive and provide sponsorship on a case-by-case basis. Please contact us if you need assistance
Dog Rescue
We rescue our dogs from high kill North Georgia shelters and ensure they pass our behavioral tests, are medically fit and vaccinated, and spayed or neutered. They are fostered in loving homes before being adopted out to carefully screened forever homes.
Donations
As a 501(c)3 tax exempt organization, your donations are tax deductible. Funds raised from donations are only used to pay for the treatment and care of the animals we rescue. While Save 1 at a Time does have some overhead expenses, these amounts are either covered by our founders or explicitly disclosed when raising funds. Save 1 at a Time is committed to fiscal responsibility and financial transparency and our financial reports are available on request.
How You Can Help
Every donation helps, no matter the size! Here's how your donations help our dogs.
$10 - One month of heartworm prevention or food for a small dog
$20 - A vaccination
$30 - Heartworm testing
$50 to $60 - Spay or neuter; one month of food for larger dogs
When we pull an animal from a shelter and it needs full vetting, the costs are, on average, about $400. Our adoption fees are $350. We cut it close but we will not over fundraise for our rescue dogs.
About Us
Save 1 at a Time is an all-volunteer, non-profit animal rescue organization dedicated to saving the lives of homeless animals and educating the community on responsible pet ownership. We also do Community Outreach to help families keep their dogs so they do not feel they have to bring them to the shelter. We do not have our own facility. Instead, our dogs stay with temporary fosters while they wait to find their forever home. Our volunteers are more than just volunteers, and our dogs are more than just dogs. We are family and we welcome you to become a part!
Our Founders
Jennifer Clancy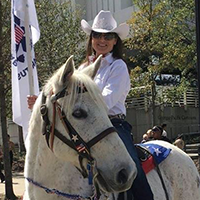 Involved in rescue and community outreach for more than 15 years. She dearly loves the animals and wants them put in the best homes possible. She has helped many families out with food and spays and neuters in the past. Her rescue ethics are top notch! She is a horse lover and spends her spare time at the barn and riding her horse. Jen is married and has 3 children and 3 dogs and lives in Johns Creek.
Julie O'Hara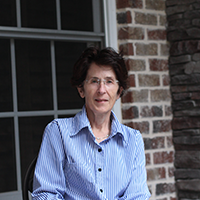 Involved in rescue for about 10 years, Julie has a love for puppies and labs but does really love them all! She has fostered for all the rescues she has volunteered for, from litters to seniors. She will even put a dress on a pup to help get them attention at adoptions! She is married, has 2 children, 4 grandchildren, 3 dogs and lives in Canton.